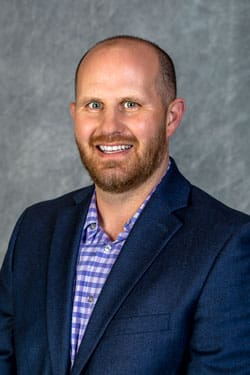 Dr. Tim Henderson graduated from the University of South Dakota with a Bachelors degree in Biology and History in 2001. Later he earned his Doctor of Chiropractic from Palmer College of Chiropractic in 2005.
Since 2005 Dr. Henderson has been providing chiropractic care for all ages and abilities in Rapid City. In 2010 he earned the title of Fellow from the International Academy of Medical Acupuncture.
In 2014 he joined with Black Hills Chiropractic and has provided chiropractic care for the Rapid City Rush hockey team.
Whether you need chiropractic or acupuncture, Dr. Henderson enjoys helping patients with their various health concerns. Contact our office to schedule an appointment with Dr. Henderson.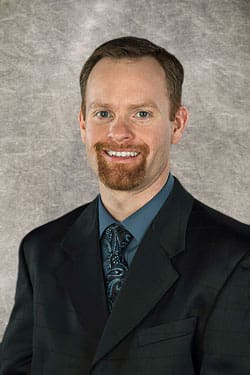 Dr. Ryan Swenson grew up on a farm near Woonsocket, South Dakota. He graduated with his Bachelor of Science in Biology from Black Hills State University in 2001, and his Doctor of Chiropractic from National University of Health Sciences in 2004.
Dr. Swenson started his practice at Black Hills Chiropractic in 2005. He has been the team chiropractor for semi-pro football teams, along with the Rapid City Rush hockey team since their arrival in 2007.
Dr. Swenson sees a wide variety of patients for a wide variety of conditions. He particularly enjoys solving long-standing problems and those that have not responded to other types of treatment. Dr. Swenson enjoys taking care of infants, elderly and everyone in between!